Interview: Zess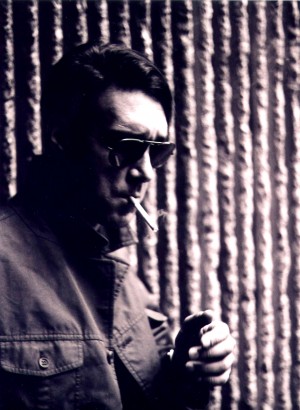 It initially appeared that Zess was a subsidiary of my much-cherished Malombra tradition. However, such a reading inadvertently put the cart before the horse. But this, in turn, only amplified my fascination with the earlier project and their fleeting mark on the history books. Fortunately, for the band and eager listeners alike, Black Widow Records, champion of all things dark and obscure, collaborated with the one time singer of the band, to exhume the original recording sessions. Thus, "Et In Arcadia Ego" has been presented afresh sixteen years later than previously planned. Better now than not at all… Well, the definitive answer lies with the band. With an array of questions on the tip of my tongue Mercy kindly agreed to re-open that almost forgotten chapter. This is how it reads.
Please enter our hallowed halls. You are our guest Mercy, and will be treated like a king. How has life been treating you of late in your native Italy? Have you any strange or starling news?
First of all, thanks for your kind welcome. For a number of years, I must admit that life has been giving me some very bad blows… But the frustrations about the results of Malombra's last release have been tolerable compared to the troubles I faced in every day's life. Luckily in these last few months, after a shocking divorce and other misfortunes, I met a wonderful woman and now I have a fulfilling relationship, which has been very helpful to restore my inspiration. Obviously it has been a sort of a creative regeneration and at the moment I'm ready to start again, after having realised what is the perfect style for me, for my voice and for my lyrics. Because of this, I have also resolved to set up a little label to have full control on every single aspect of our future work.
You seem to be a very busy man. How much of your time is devoted to music? Would you consider it to be your dominant passion in this world?
Unfortunately I dedicate a very small portion of my time to music, even though I wish I could have a lot more. I spend most of my time doing my day job and trying to earn my living. I'm not a professional musician so if I was not supported by this passion I'd have certainly put an end to my so called "artistic" career…
The legend of Zess intrigues me although little to nothing may be known about it beyond the bounds of Italy. That is, if it is even known in Italy… Cast your mind back to '87. What do you remember most vividly about the early days of Zess?
Before I joined the band I was into the Goth scene. But thanks to a girlfriend I was dating at the time I met her brother, who was an amazing guitar player totally into '70s Dark Sound. He was looking for a frontman to form a band, which in his mind would have been an alchemic mix between Black Sabbath, Paul Chain and High Tide blended with the tough "in your face" attitude typical of NWOBHM combos. I was immediately excited by that sound and in some weeks we started to write a huge amount of songs. We discovered the other musicians searching carefully through the city's Metal scene and on the night of Summer Solstice '87 Zess was born. A special anecdote for you: to seal our pact we performed the "candles' ritual", which is typical of the folklore of our land and was handed on to one of us by his old grandma…
Please detail the musical background of each of the participating members. How did you meet and why did you come together? What was your collective vision?
The band was formed around a team composed by the guitar player mentioned above and myself. I was the "decadent/romantic" side (I had been really influenced by Bowie, Roxy Music, early Ultravox, Lou Reed and all the scene they set up…) and the axeman was the "freakish/heavy" side (with his love for Sabbath, Trouble, Hawkwind, Arthur Brown, Paul Chain and early Death SS…). In the beginning the other guys were the conventional "Heavy Metal kids" with their orthodox passion for Judas Priest and Mercyful Fate. But after some weeks they were totally converted to the sound we were into: Kraut Rock, intoxicated Doom Metal and so on… That period was great,: very creative and intriguing, full of experiences, experimentations, and mutual exchanges.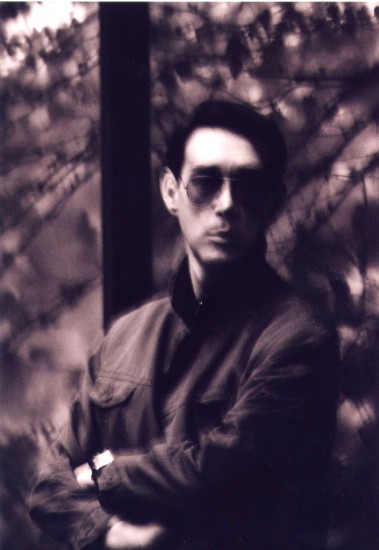 What does Zess mean? Why did you choose that name to represent the band?
Zess is the title of a suite by French band Magma. According to the brand new language created by Magma's leader Christian Vander, the word defines a peculiar person: Zess is the "Master of Ceremony of Apocalypse". Although we were Magma fans, their style was not present in our music since their sound is too personal and complex to be approached by young and inexpert musicians as we were at the time…
Would you have considered it to be a fairly solid band? Did you meet regularly as a quintet to rehearse, write material and record demos?
For about a year we regularly met twice a week, we all considered very good friends and often went out for a beer or a gig…
Did Zess place any stay in live performances? I imagine there must have been some opportunities to play alongside the likes of contemporaries Dark Quarterer, Adramelch and Paul Chain. Have you any memories to share?
From the very beginning we had to face a serious problem: to set up a non-conventional live act. We were literally obsessed by an idea, which was completely opposed to all the trends. We wanted to go on stage wearing black & white make up, surrounded by an evocative expressionist décor. We drew our inspiration from Brian De Palma's "Phantom of the Paradise", in particular from The Undead stage act (we also played a good cover of "Somebody Super Like You", Beef's Construction song…). An easy thing to say but very hard to do, as you can imagine… We needed time and money, so we played for time waiting for a good opportunity. We only played 5 or 6 times in very small clubs for an audience composed by friends and aficionados with the help of a very modest décor: two strobe lights and some big candles, which is the sort of things you can find in cemeteries here in Italy…
How much time lapsed from the band's inception before you felt suitably prepared to enter the Hobbit Studios in Genoa in December '87? How much material had the band amassed and did you intend to record all of it on your debut album?
We entered Hobbit Studios about 6 months after the band was formed. The repertoire was composed by more than 15 original tracks plus some covers. We only recorded the songs you can find in our debut album because our budget was really limited even though the studios were the cheapest in town. We wanted to record a demo tape and not a full length, you know, something we could send to labels to get a deal. I remember we also recorded another track called "Officium Tenebrarum", a peculiar mix between Sabbath's "After Forever" and some Cure song. Strange thing indeed… In '90 it was included in a collection of obscure Italian metal bands.
Let us now consider the songs you recorded over the ensuing winter months. How would you describe the style, moods and direction of music?
I'd say it was a grim mixture between a liven-up Doom, the older things like '70s Dark Sound, and the gloomier branch of New Wave. The whole thing was the product of a very spontaneous approach to music. I must honestly admit that the process was encouraged by a large amount of cannabis. But this was in a time before the Stoner vogue influenced people to consider this attitude to be "cool"…
Was the band satisfied with its collective performances? Which song pleases you most and why?
Let's say we were truly optimistic about it. But also we were aware that we had to grow up technically as musicians and conscious from the very beginning that our sound could not be appealing for most of the people. But every single song had a deep meaning for all of us. Even today I couldn't say which one pleases me most…
As an Italian, it was not predestined that you would sing in English. What was your motivation to opt to sing in this language instead of your native tongue?
Easy… At that time it was absolutely absurd for a band playing heavy stuff to sing in a language other than English. Only after some years, I realised that singing in my native tongue gives me the chance to express full and deep nuances to the listener…
If the lyrical content is pieced together there are vivid glimpses of dark paradises, the return of old spirits from the dead, hallucinogenic experiences and Pagan Gods. If you will, please elaborate on these themes. How do they relate to you and your interests?
A lot of elements concur in the process of writing. First, you usually find the personal interests of the author in that special period of his life. Second, there is his emotional background, which can help to express those interests. As for me, I had gradually reached a sort of repulsion for progress and modernity. I almost had the sensation that some claimed goals had turned into challenges to the natural order of the things indeed and that Mankind would have soon paid for them… A big paradox: even though it can be strange, I have a scientific and sceptic background, and my mental structures are the same today. But back in Zess times, those kinds of subjects were to me the only effective form of drastic rebellion.
The distinctly pre-Christian flavour of your material would surely have jarred with the orthodox establishment in Italy. Did you carry any concerns there might have been a backlash from the authorities whenever the album was actually released?
The closing lyrics of "In Mythra's Den"' were intended to tease some people we faced in one occasion. I remember we were going to play in a little town's small pub and we had "the honour" to see priests and commies allied together at the entrance of the place to prevent Zess to go on stage… But I want to stress one important thing once and for all: please do not be offended. But I don't believe that anyone born in a Protestant country can completely understand what Catholic culture is in my country, and what it represents for Italian background, it's something extremely old and complex. To tell the truth, from the post war period until today, Italian cultural establishment has always been a Marxist one, while Catholics have always taken possession of other portions of Power. During the decades, the worst censorship campaigns have come from the first one and not from the Church. To put it simple, they build a wall of silence around all the things they don't like or despise. For example, Marxist and leftist critique succeeded in exterminating a glorious part of Italian popular cinema (the best one): I'm sure you know Italian movies like Gialli, Horror, "Polizieschi" (Cop movies), Spaghetti Western and so on… Well, those fab movies have totally disappeared from the screen thanks to these "enlightened" people, who were ready to point their fingers on some titles labelling them as "silly", "gross", or "ordinary"… Obviously I'm a proud opponent to all monotheisms. In my opinion, they're perfectly akin to mental diseases…
By February '88, the realisation of the record was near at hand. You had completed eight songs of varying length, which was complemented by a short introduction. In the late '80s, it would have been fairly uncommon for a band to pay for and release a full-length record without label patronage. Had the band secured a contract at this time? If so, with whom and under what terms?
Having spent some months in the Army as a professional non-commissioned officer, I had a small amount of money and the axeman was a well-paid artisan although he was young, so we decided to put the money in that business. We were lucky because the guy at Hobbit Studios had been a well-known guitar player in an old '70s Hard Rock band and was intrigued by our sound, so he knocked prices off. As for the rest, many labels made a lot of fair but empty promises…
Unfortunately, it seems things did not run smoothly. Reading between the lines, the recording sessions seem to have met a lukewarm reception from those who now held the legal rights to the material. What then were the difficulties that denied the album its subsequent release?
The first obstacle was related to the most important label interested in our demo. It was a small branch of a big major. But a multinational company absorbed the motherhouse so the deal went up in smoke. The next one was an independent that specialized in dark sound oriented bands, which at first was totally thrilled about the deal. After some weeks, we noticed a sudden and deep change in their attitude. I can still not explain what happened. But some years ago I heard some rumours about a very influential person who boycotted the whole thing. In addition, we had also been sent away from our rehearsal room and the building was sold soon afterwards. The situation was getting more and more frustrating. In the meanwhile, the scene was changing around us. New trends and styles were looming up on the horizon. At that point, a new character "came on the stage": a so called "lady", a bigoted Swiss woman who deeply changed our axeman's life, forcing him to leave the band, and stop playing that "hellish music" to devote himself to the Bible. When he left Italy to follow his new lover we hardly said goodbye. But that "lady" didn't bring him any luck…
Where did this leave the band? How did you feel? What did you decide to do? In my eyes, there were only two real choices at this juncture…
The fall of Zess was rather fast. At that point, as a natural process the band split into two factions: the "frustrated" one and the "obstinated" one. I was right in the middle…
If the truth be told, I suspect that Zess never really recovered from the cruel blow. The end of the band could not have been too far off, as you founded Malombra in the not too distant future. When did the band come to an end? What happened to the other musicians thereafter? Did you, or do you still, keep in contact with each other?
In the beginning of summer '88 we definitively broke up, which was only a year after Zess "official birth"… The first member to find another band was the drummer. It was a Thrash combo with a good number of followers in Italy in early '90s. Sorry but I can't remember the name… (Necrodeath?) The second guitar player simply gave up. I met him recently after almost 15 years and he was really happy to see that "Et In Arcadia Ego" was finally out.  I know that my "pard", the axeman who formed Zess, had become a well-known photographer in Switzerland, but his private life was so unhappy and disappointing that he decided to come back to Italy. As for the bass player, it was Diego Banchero, the guy who is still with me after all these years both in Malombra and Il Segno Del Comando's line-ups…
And thus, Zess slept… However, not without the occasional stirring. At least one song, "Requiem For The Human Beast" re-emerged as Malombra, on "Our Lady Of The Bones" albeit in a somewhat abridged form. Mercy, would it be fair to say that Malombra was a direct continuation of Zess or are they entirely separate entities? How do you view their similarities and differences?
This definition is more than correct. Just to be clear, two tracks from Malombra's debut album, namely "The Witch Is Dead" and "After The Passing" were a Zess inheritance. There are also some rough versions played by Zess… In "Our Lady Of The Bones" you can find another three tracks taken from the old repertoire: "Requiem For The Human Beast" (the title is a clear tribute to "Rocky Horror Picture Show") and "Sinister Morning", plus some riffs hidden in "Our Lady Of The Bones Suite". Two other songs are part of "The Dissolution Age" tracklist: "Mortal Despise Song" and "Venice Lido 1901". Strangely enough, this song was more incisive in its rough version than in the "official" one. It is hard to describe similarities and differences between the two bands. All I can say is that the tastes of other members had sometimes been an irritating burden for most part of Malombra's arrangements. Many Progsters still regret the keyboard player of Malombra's first two albums. But to be honest, I've always been hardly able to put up his monomaniacal obsession for Genesis, Yes and Marillion I've always found that sort of Prog to be boring and ineffective…
Malombra is currently prepared its fourth album for Black Widow Records. This long-standing collaboration with the label also makes it a convenient and natural home for Zess. But can you explain to me how the idea to release the "In Arcadia Ego" album came to pass in the here and now? Would it have been feasible to launch it earlier?
It is simple. Back from Switzerland the axeman rang me up with a proposal. He wanted to release "Et In Arcadia Ego" since he still had the tapes. I suppose he was induced to do so by a pressing need of money because his ex wife has taken him to the cleaners. The funny thing is that for many years he had been spreading the rumours that he had personally destroyed the recordings. He probably expected a more considerable return in terms of money. But he has been away from the scene for too many years and could not understand that now musicbiz in Italy is as poor as it was in '88. Maybe even worse…
How much time and effort did it take to retrieve the old recordings from the vaults and present them as they are? Do you consider this release to be the definitive collection of Zess material, as it should have appeared in '88?
Once I got hold of the tapes I went into the studios to convert the old analogue tracks on digital support. After that, we started to work on them using my PC. The guys at Black Widow Records were really glad to release the "forgotten demo" because they had the chance to see Zess on stage in '88 and wanted to leave a historical evidence of that. I'm quite satisfied with the sound of the record. But I also feel sorry that the tracks offered to the audience are all that is left while at the time we had a good number of songs of the same quality…
Please explain the choice of artwork, which adorns the front cover. The moody photograph suits the music. But the high crosses seem to contradict the lyrical themes. Is this a deliberate paradox?
Actually the whole operation was a deliberate paradox. For example, in that period it was perfectly coherent for me to write a song inspired by Nietzsche followed by another one with an antimilitaristic mood… Or talk about paganism but at the same time be completely fascinated by some particular forms of Catholic devotion typical of Italian folklore. As for the photo on the cover, it was taken in a Cornish graveyard. We chose it because it suggested a meditative mood. The title is related to the famous mystery of Rennes-Le-Chateau, which your fellow countrymen Baygent, Lloyd & Lincoln have investigated so well in "Holy Blood, Holy Grail". Of course anyone who is an expert in Modern History and History of Religions can easily unmask the whole thing as mere bullshit. But I must admit it can be helpful in terms of vivid imagery for musicians interested in sombre atmospheres…
The album was released at the beginning of May this year. What kind of reactions have you received to it? Are you struck with any sense of irony that the record may be more warmly received now than it might have been back in its own time?
The record is well reviewed, maybe because the passing of time has become an inevitable filter releasing the listener from the prejudices of recent days… I don't find it ironic but absolutely normal, since in recent times human patterns of thoughts seem to show a total disaffection for the present time. Mankind is constantly dominated by the neurosis of the next goal. Today we all feel respect and nostalgia only for the things we have lost, but it's life itself that it's ephemeral. Because of this, sometimes I think that Art was full of meaning only when the world was perceived as immutable.
To what extent is this a new beginning for Zess? How hard will you be promoting the album? Would you entertain the idea of a reunited live appearance? Or does it simply close an unfinished chapter of your life?
There is no new beginning for Zess. The past can never return. I'm simply promoting the record by doing some interviews. I can only say that at last I feel like I've paid an unsettled debt. Malombra's future sound will be certainly influenced by this experience…
What hard lessons have you learnt from this experience?
I've learnt harder lessons from every day's life. This was just a setback…
Now take a step backward. As an active musician in the Italian underground throughout the past three decades, which native band has left the most enduring legacy? Which band do you most respect and why? Who do the think will be the next young band to win international acclaim?
Goblin has definitely left the most enduring legacy. Their soundtracks entered the charts in many countries and influenced an endless number of bands in the whole world and in the most various scenes including Prog, Jazz-Rock, Black Metal, Dark-Ambient, Techno and so on. For my background, I'd say that Italian artists like Krisma, Paul Chain, or Faust'o were absolutely crucial. The band I most respect is Kirlian Camera because in spite of Italian establishment ostracism, they had the moral strength and the tenacity to fulfil themselves in their artistic career, especially outside Italy. As for "the next big thing", at the moment I can't see any in Italy. They are all bad clones of British or American combos, (which is the kind of rubbish you can see on MTV anywhere in the world) who feel embarrassed about their cultural roots, people choked in their conformism. I don't care about them. Some friends told me there are also few good Stoner bands. But I haven't listened to any of their releases yet…
I am an avid reader of Umberto Eco. Which one of his works you have most enjoyed and why? Please recommend any other notable authors or poets you think worthy of attention.
In my opinion, Umberto Eco's masterpiece is "Foucault's Pendulum" even though on a strictly literary level it's not his best one. It is an important work, because it showed new paths, created a brand new style, and gave inspiration and imagery to an incredible number of artists in the most various branches and scenes. There is also an aspect of this book, which foreign readers certainly don't know. It seems that Eco had written this awesome work just to laugh at a particular cultural clique, which was very restricted and powerful in Italy. It is hard to recommend other authors because I don't exactly know what books are translated and available in your language. Anyway, if you liked "Foucault's Pendulum" you should read the novel from which Eco took his inspiration: "A Che Punto E' La Notte" by Fruttero & Lucentini. It is an amazing and peculiar thriller mixed with obscure, exoteric subjects and a '70s melancholy mood. In my opinion one of the best thriller EVER… Another very strange Italian novel with a sinister reputation is "La Maison Dieu" by Alberto Sanavio. All I can say about it is that it was written in the early '60s and is the REAL THING for anyone interested in conspiracy theories… Last but not least, a classic, Gabriele D'Annunzio. I recommend "The Pleasure", "The Triumph Of The Death", or "Nocturne". You cannot say you have deeply understood the essence of Italian people until you have read D'Annunzio.
My experience of Italy has been limited to a short city break in Milan only a few years ago. If I were to return where would you recommend I visit and why?
Any city except Milan! I cannot see any differences between Milan and Liverpool, or Frankfurt, or Sao Paulo in Brazil…. They're all megalopolis suffocated by globalisation. I'd rather recommend a tour in central Italy, Tuscany and Umbria in particular. In some places each single stone has its very place since the Middle Ages, and even the most unpretentious town has its priceless artistic treasures, its suggestive landscapes, its striking view… To cut it short, Italy's real heart.
Finally, please offer your honest opinion on the following:
Paganism: A psychic instrument for the understanding of the whole universe, planned by Man for Man, for the REAL Man, and not for the man as they want him to be.
Censorship: A magnifying lens enabled to choose scapegoats: Jews, Catholics, black people, homosexuals, whores, smokers… Each period has its chosen "dangerous fellows", but the eye behind the lens is always the same one.
Terrorism: The only convincing enemy the authors of globalisation could invent. When the last stage of globalisation process is completed the only possible threat will just come from Outer Space… Have faith and you'll see in the next years they think up something like it.
The Papacy: The only corporation on the credit side since 2000 years… To be honest, I must say that if on the one hand Papacy has restrained the evolution of thought and kept endless generations under control, on the other hand it has helped to spread beauty and harmony more than any other institution. For centuries the Papacy has been the only bulwark against the diffusion of forces, which were even worse. The same ones that now are raging without obstacles and are keeping us under control in the same way Papacy used to do, with the aggravating circumstances that they can create only ugliness and chaos.
Afterlife: The sense of immortality is an exclusive privilege of living creatures. You can see it for yourself every time you make love with a woman you're really crazy about, every time you see your children growing up and you're sure that you have brought them up to become free men, or every time you don't feel ashamed thinking about the works that will outlive you.
If you could ask me a question what would it be?
I'd like to know why you asked 29 questions to a completely unknown band and if you're really sure someone will be interested enough to read his answers!
As strange as it may seem, I only feature bands that wholly capture my imagination regardless of their level of prestige. Admittedly, the prospect of listening to "Et In Arcadia Ego" excited me even before I had heard the album due to the shared past with Malombra. But even then, it still managed to surpass my expectations. As this experience was coupled to the scant accompanying detail on the inlay, hinting at a dark and tragic past, I could not resist delving deeper. To be honest, I do not think I could have conducted the interview in fewer questions. Do you? Each and every one taps into a different aspect of the band or another facet of your personality. At the very least, I enjoyed reading your articulate answers and I imagine that some, if not all, my readers will also take the time to read them. If not, then perhaps they should not be reading the zine at all. After all, there is no shortage of pedestrian and unimaginative publications out there. I hope you would agree that there is considerably more depth to the Pariah Child…
In closing, thank you, Mercy, for taking the time to unravel some little known mysteries surrounding the band. If you were up to the challenge, you are welcome to return to my realm for a detailed discussion of Malombra once the fourth album is complete. Until then, take care. The closing words are yours…
I can only thank you. It was a real pleasure to answer your questions.
You may contact Mercy at: info@illevriero.it
Danny Angus
July 2004