ORD: "Avalokitesvara" Bespoke CD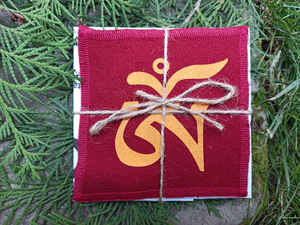 Avalokitesvara-bodhisattva is the embodiment of infinite compassion of all Buddhas. The Dalai Lama is considered his incarnation and regularly conducts Avalokiteshvara initiations. The material was recorded on the Dalai Lama's birthday last year, at a private session at the Yunost music center, and was finalised with field recordings and modular synthesizers in the winter of 2019/2020. In total, there were five compositions united by a common meaning, a meditative-trance, opening new facets of sound shamanism. Limited to 108 hand-numbered copies in a fold-out poster with a patch.
To order any item from our catalogue, please email pariahchild@yahoo.co.uk for current pricing, shipping, and bundle discounts.