Black Panda Beach: "Verano" EP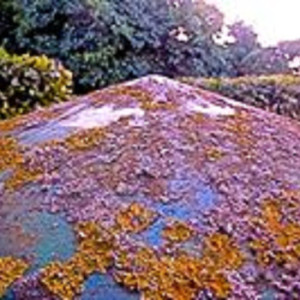 The name is baffling. Even off-putting. Bar the no less than eight digital sessions they shared last year, very little is known about this French collective. Apparently there is a trio at its core, a couple of other musicians who dip in and out plus the two singers who guest here. Almost certainly this communal approach is integral and will continue to ebb and flow with each successive gathering. But truth be told, I have still not explored much before or after the "Verano" EP largely because this oddity has become a little obsession and I cannot quite let it go. Willing or otherwise. Dark, expansive and low-fi, there are faint echoes or parallels to Gnod and Circle. Perhaps they drink from the same well yet any direct influences linger beyond my peripheral understanding.
There is an aura of mystery. Tentative steps into some unknown. But the guides are still gathering. Exploring the environs. The intrigue is deep. A voice enters. This must be their shaman. Percussion, woodwind and strings circle. The rhythm is stronger. Have we found the "Flexible Centre" or is it already coming undone as the improvisation collapses?
"Vnoi" is more melodious. It has an ethnic touch. The duo of wordless female singing pleasant with a shimmering guitar and steady undercurrent of rhythmic tapping or hand patting. It feels like an earthy praise chant reaching higher and higher to the sky. But it
takes time to build. The day is as wide as it is long and the tribe are relaxed in their skin. Then when that momentum gathers, there is considerable drive in a feel good, out of doors, way. Onward.
The haunting singing stops not long after it started. The dark veil lifts and "Khorshideh Bozorg" finds a steady rhythm. The tin drum is replaced by gentler cymbal splashes as the guitar asserts dominance. Strong and assured, the chords push on towards the brief close.
Tentative cymbal strokes ring like a bell. A breathy female voice mumbles in French. In a trance. Then synths scatter all manner of effects through a medley of percussive paranoia. "Viento" is a fluid vision yet only takes steady form towards its final stages before becoming eerily unhinged again.
All in all, "Verano" is a cerebral statement. The intent is unclear. But the fascination remains.