SICULICIDIUM: "Lélekösvény" LP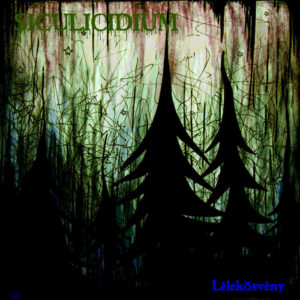 Stepping back in time, the first mini-album from 2006 has been given a welcome vinyl pressing. Four slices of searing Transylvanian Black Metal have been paired with the raucous second demo from the previous year, two bonus hymns and an unusually revamped interpretation of the original sleeve. This collection captures the band in a state of flux, tempering their signature touch, which would shine all the brighter on their first full-length opus.
To order any item from our catalogue, please email pariahchild@yahoo.co.uk for current pricing, shipping, and bundle discounts.