LA MORTE VIENE DALLO SPAZIO: "Sky Over Giza" LP (Limited Grey Wax)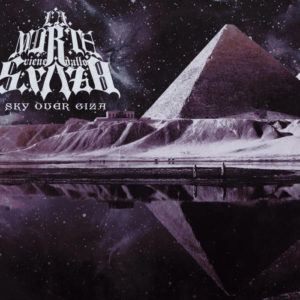 Mysterious Space Rock shuttle hovers over Milano and unleashes a stunning amalgam of acid psychedelia, kraut rock drone and doomy dark ambience inspired by vintage sci-fi movies and soundtracks. It's a free-form journey with no defined destination. Don't forget your towel!
To order any item from our catalogue, please email pariahchild@yahoo.co.uk for current pricing, shipping, and bundle discounts.