FIRST BAND FROM OUTER SPACE: "The Guitar Is Mightier Than The Gun" Gatefold DLP (Limited Splatter Wax)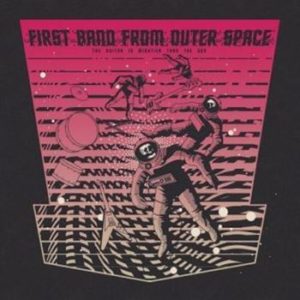 Ten years on, the third and final album by the Swedish Space Rock overlords has been expanded into a double edition with revamped artwork (an original piece by Sci-fi designer, Henning Lindahl) and 40 minutes of soaring exclusive content. Given the current market value of the original Kommun2 press, this is a very welcome development and a must have for those that missed it first time around. In fact, how could diehard fans resist the lure of two side-long songs of unreleased material?
https://transubstansrecords.bandcamp.com/album/the-guitar-is-mightier-than-the-gun
To order any item from our catalogue, please email pariahchild@yahoo.co.uk for current pricing, shipping, and bundle discounts.