UNCLE GRASHA'S FLYING CIRCUS: "OST" LP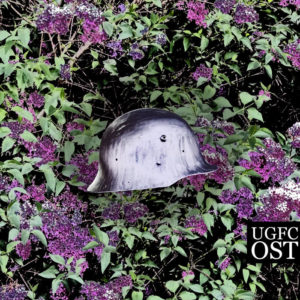 "A reflection, litany and the myth, a struggle, salute and surrender. Ost is mother, cradle and the grave. Ost is a promise or a bleak vision. This sadness makes you feel that East is the Best and always will be…" Or in layman's terms, a strange suite of Death Industrial meets Dark Ambient through a surreal prism.
To order any item from our catalogue, please email pariahchild@yahoo.co.uk for current pricing, shipping, and bundle discounts.