HOLLOW EARTH: "Out of Atlantis" LP (Limited White Wax)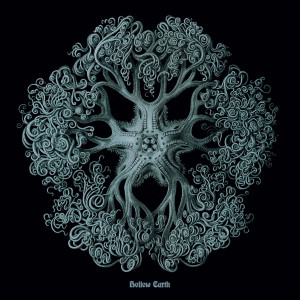 Back in stock! The proggy organ rock has a haunting dreamlike quality. It's dark and brooding, with a shimmer of folk spirit and full of dynamic range. The title track, in particular, lays on the organ thick and it makes for an incredible instrumental work out. The vocal delivery elsewhere deserves special mention. The warbling ethereal tone matches the mood. Then, at times, the singing almost recedes to a whisper before coming on strong again to a pounding beat. At almost seventeen minutes long, "Behind the Ivory Gate" is a creepy faery tale put to majestic song. The pied piper leads us to the peak, twisting left and turning right, and when the organ break comes he sets us into freefall over the precipice. That leaves the fitting finale of "Ave Satanas or Tea-time With Lucifer" to round off another beautiful first album.
To order any item from our catalogue, please email pariahchild@yahoo.co.uk for current pricing, shipping, and bundle discounts.