GARGOYLE: "Hail to the Necrodoom" CD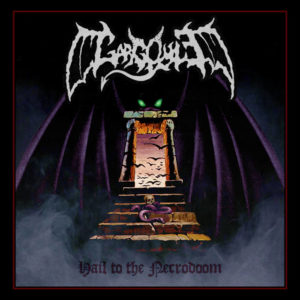 Whist rooted in the black and violet landscape, this feral beast will snap and claw at the jugular before any bewitching ceremony begins. Think undead Mortuary Drape hungering for flesh with a pack of wolves at their command. There will be blood. It cannot end well.
https://sunandmoonrecords.bandcamp.com/album/hail-to-the-necrodoom
To order any item from our catalogue, please email pariahchild@yahoo.co.uk for current pricing, shipping, and bundle discounts.